Operations: part 1 of the 2 sides of business
Operations
Audience
Because I like numbers, or because I like lists, or maybe because it was lunchtime and I was hungry, I recently came across this 2020 article about the two sides of business. (The PB&J image showed up first). 
Mainly I like business to be simple. A two-sided object is pretty simple.
What are operations
I would extend the article's definition of operations from "the service you provide", to "what happens in your business that allows you to delight your audience" (more on them next week).
It could be said that great service – delighting your audience – is the result of good operations. So the first step is to build great operations. And to do that, know and share these 3 things.
Your core function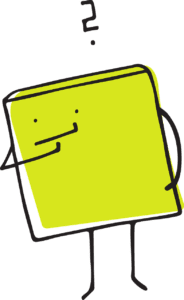 What do you offer?
And if you have spent any time at all with me or my content, you will know that I expect more than a single-word answer.
It may be easier to answer this question in a different way: how do you transform your clients' lives?
Your goals
Where are you going?
There are a lot of ways to write goals: a 5-year destination, a revenue and size goal, and a quality of life to achieve and maintain. If it is genuine motivation to move forward, then that's a good start in using it as a goal.
Your mission
Why are you doing it?
There is some combination here of you being good at the work, and enjoying the environment. But you also want to leave a certain mark on the world. That mark should inform your mission.
Your operations
Every subsequent decision you make about your business, your people, your resources, and your plans, should come from these three things.
What next
Let's talk about your function, goals, and mission. It can help to think out loud. Start with a free 30-minute phone call.