Everything you do in business is about somebody else. Even when it is about you. Nobody wants to buy your product, so work towards what your clients actually want.
Consistency is what builds a solid reputation. Do what you say you will do, and don't try to be perfect
Setting a good example is about continuous discovery and improvement. Tradition is not a strategy and beware of your success.
Each phrase includes an exercise activity, to build your business.
Succeeding in any business environment is challenging. Rebecca's ability to break down in a clear, concise, and simple way provides a guide on how to build your business. Sharing experiences from her own life adds creditability to the content. This is more than a book to read, there is a lesson exercise at the end of each chapter so you have a concrete step to update your business one sentence at a time.
I encourage you to buy Phrases for Business Success, you will be glad you did - this is a Must Read!
"You might have only one product. But you have as many solutions as you have clients."
This book was full of useful nuggets like this one which really helped me understand how to rebuild my business plan. I look forward to implementing them!
"This tool (is not a book only) will provoke your deepest reflections about your business mentality, your actions and behaviors around it. Give it a read and you will find a lot of useful content in it."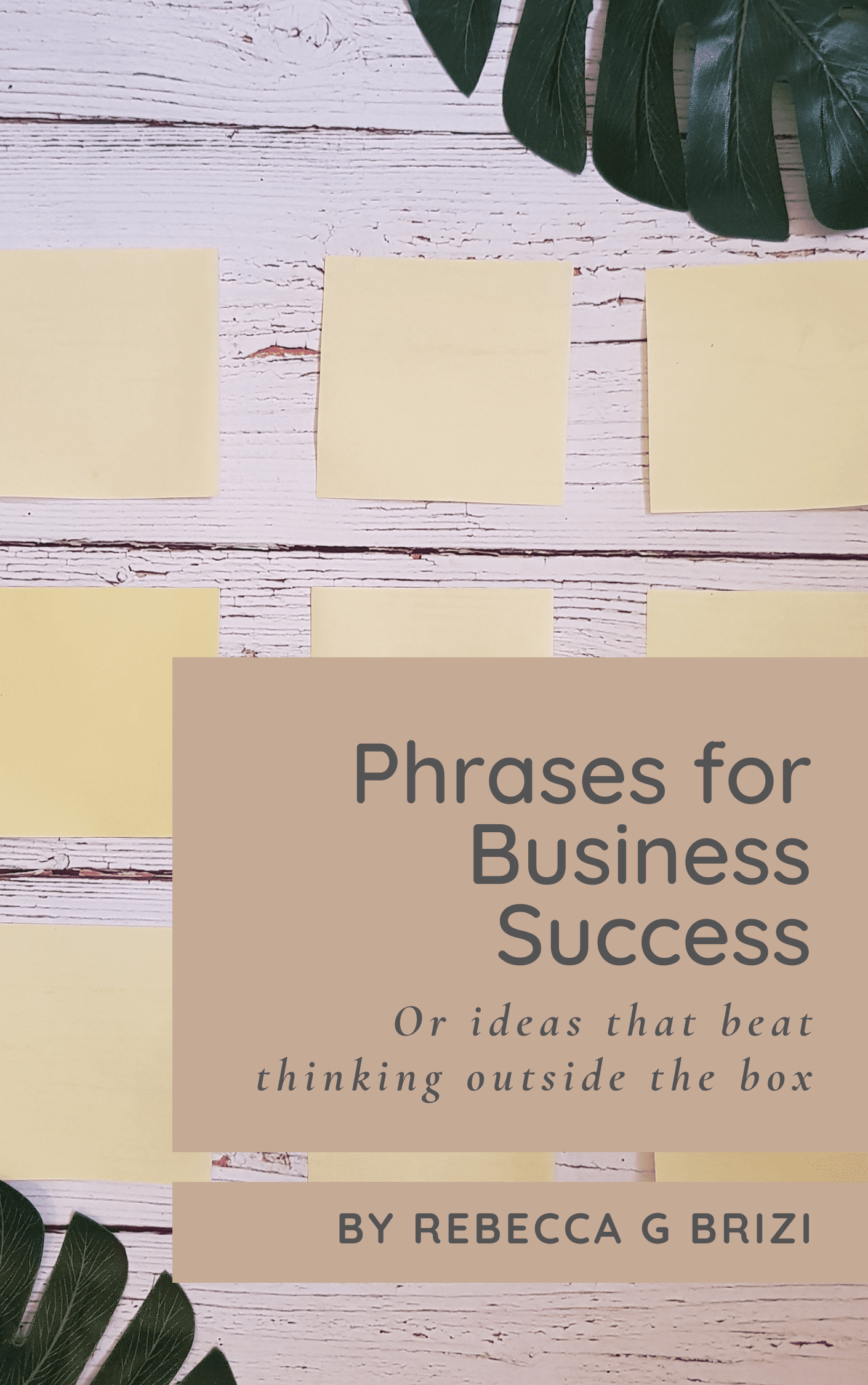 Phrases for Business Success
Get your copy, in paperback or Kindle