Solutions - Happy Employees
You don't just want employees: you want happy employees. You want productive employees. You want a team that loves working with you. 
This will happen when you stop telling people what to do and start telling them why to do it. 
What are your employees good at doing? What do they enjoy doing?

Do they know what your goals are? Do they understand your mission?

Are your employees getting the work done in the way that you need it?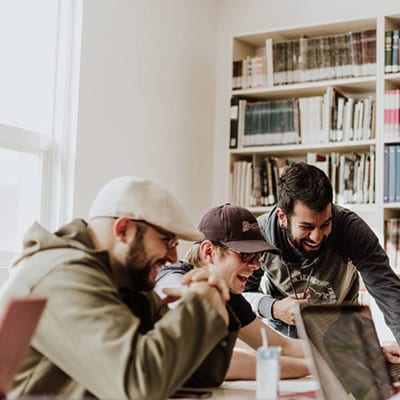 Run your business with guidance, accountability, and structure. 
How does it work?
Together we will build a plan for improving how you run your business in the day to day, making life and work simpler, and your employees happier. 
After an initial planning meeting you will receive a report with the goals and tasks for improvement. We will meet monthly for the following five months and report on progress, fix any concerns, and decide next steps for the upcoming month. 
Pricing: $3500.- invoiced monthly
Work with me to build your organizational chart and structure over a three part 1:1 workshop. 
How does it work? Training programs have three parts (each is one meeting):
A training session on best practices
Activities to apply those practices to your business
The final report and plan for your business
Pricing: $2760.- Invoicing $500.- at signing and the rest after the second workshop.
Training programs include:
How to build your organizational chart
How to run better meetings
A system for employee onboarding
Managing a remote team
Prefer to learn on your own time? Try an online course for $94.99:
How to have better company meetings. Learn
How better meetings means happier employees

How to have fewer meetings, but better meetings

How to increase productivity from your whole team
Need assistance implementing what you have learned? Hire me to review and finalize your final project: 
Send me your completed project

We run an online discussion one week later

You receive a final report
Pricing: $550.-
Any one person can not do everything that has to be done in a business. Whether you are managing two people or two hundred, the point is the same: to get things done. 
Don't rely on mind-reading or osmosis to lead your team. Build an organizational structure that makes everybody excited, productive, and happy to be there. 
Define your roles first.
Hiring is expensive, time consuming, and risky. Make sure you are hiring for the correct role, and looking for the best person for the job. 
Contact me to work on an org chart and role description you can have confidence in. 
Employees stay when they are having fun, and they are having fun when they have direction, good recognition, and can see that they are making a difference.
Using a role-based approach to building job descriptions allows each employee to use and develop their strongest skills, while still getting everything done that you want to see. 
If you have to ask... 
Being kind to your employees is important. But productivity requires more than kindness. 
To see them happy at work, you have to give them direction, goals, and the right amount of freedom. Contact me to create a business process that balances all three.