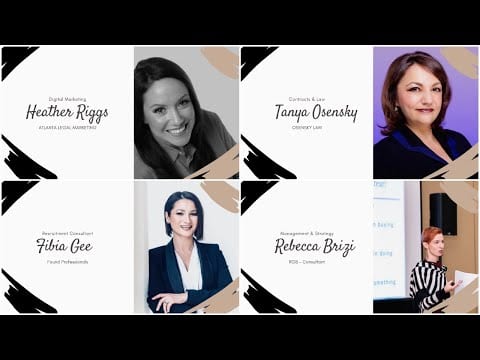 Risk and opportunity must coexist in business every day.
Focus only on risk, and your business will become stagnant.
Ignore the risk for opportunity alone, and you will outpace your resources.
Somewhere in between Kodak and Pets.com lies the successful business.
Right now, COVID19 is doing its part to highlight the risks. Let's also address the opportunities that will arise from how we address those risks.
In this video learn about balancing risk and opportunity from experts in:
Digital Marketing
Human Resources
Business Law & Contracts
Management (yours truly)
Heather Riggs, of Atlanta Legal Marketing, tells us about :
Reaching the right people
Unbundling services
Access to Justice
Fibia Gee, of Found Professionals, tells us about:
Hiring as a continuous process
Implementing culture
Virtual on-boarding
Tanya Osensky, of Osensky law, tells us about:
Your force majeure clause
Custom contracts
Connecting business to law
See my segment for comments about:
Knowing what has to get done
Measuring success