Celebrate success: measure, plan, recognize good work 🍾  (6/6)
Don't forget this step, in any part of your business.
A powerful way to ensure more good work is to recognize what's working, celebrate good results, and give the team the spotlight.
Make sure everyone in the business knows when good work is happening.
Measure customer satisfaction
First and foremost. It is up to your clients to say whether things are working or not.
There are many ways to do this. You want to track repeat business and referrals. You can also use surveys to ask about how easily problems were solved, would clients recommend you to others, and simply are they happy with the experience. 
Add a feedback loop of some sort to your customer experience process.
Measure internal satisfaction
You also get a say in whether things are being done properly.
You have set your standards and expectations. Now measure if those standards are being respected and the expectations are being met.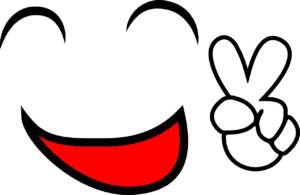 In simple terms: you have to know what success looks like to be able to determine whether you are achieving it.
Listen to other departments
If I had to choose, I'd say this is the step that gets neglected most often.
Customer satisfaction is not dependent on your customer support team alone. And internal satisfaction is a function of process and collaboration.
Talk to the other parts of your business to ensure that your customer-facing team is making the right promises and that the various departments understand the importance of satisfying customer requests.
Accept change
A vested and interested employee will occasionally offer suggestions to improve how things are done.
You want this to happen. The people working most closely with your clients can offer the best insight into changing client preferences.
But, to let them try new things, you have to let them experiment. And to let them experiment, you have to let them get it wrong occasionally. Get comfortable with the occasional correction.
What next
Does everybody in your business get excited about the same things? Make sure you are sharing success stories. And schedule a free 30-minute call to talk about what success in your business looks like.