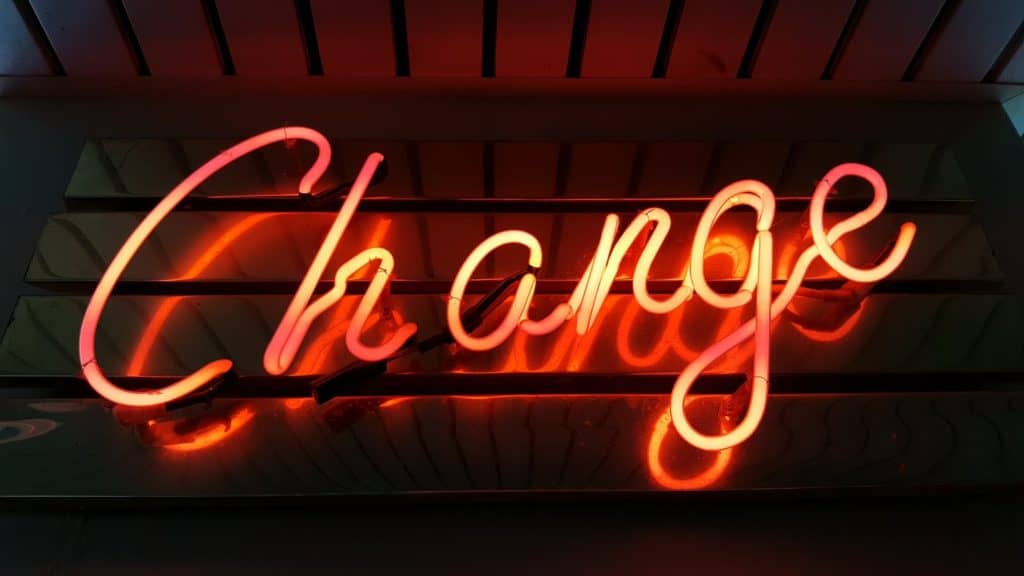 New year's resolutions are list items we can start to forget by about mid-February.
New year's goals are targets we can miss and return to for the first six months of the year.
New year's habits, however, are a structured approach to building lasting change.
It's about change
The point of these resolutions is to bring about an improvement in the area chosen. We tend to like the "fresh start" approach, and a new calendar year is a nice clean starting point for change.
If we are running a 10K race, the goal is simply to complete the race. However, in order to attempt it at all we have to train: we have to bring about a change in our physical endurance and strength. Through training we change something in ourselves allowing us to run the 10K. After which, we may decide that a bit more training will allow us to attempt a marathon.
New year's habits means training yourself for lasting improvement. You will see this especially at the end of the year, when you are writing your 2019 new year's resolutions: notice your new starting point
Know why you are doing it
The most popular resolution for 2017 is – wait for it – to exercise more.
But then what? Are you done? What does "exercise more" even mean? More time at the gym? Take up a sport?
Knowing why you are doing something will help you direct your efforts. Determine what your desired outcome is and work back from there.
New Year's Business Habits
Your business needs continuous improvement as much as you do. In determining what to improve don't think about the tasks or list items: think about behaviors.
If your business resolutions list looks this:
Delegate More
Learn New Skills
Network More
Improve Calendar Management
Set better goals
Then consider the following:
Reassign responsibilities in the team
Build 2 product micro-sites using a new coding language
Volunteer on an association board in my client industry
Fix a weekly routine for meetings and preparation
Assign metrics to all business channels
The first list is a common set of resolutions you can find on any blog or magazine. The second becomes personal to you. It speaks to what you want to achieve and looks at how you intend to achieve it.
What's Next?
If you are ready to develop positive change for your business and need help prioritizing your needs or keeping on track and accountable, then let me know. I will work with you to determine your needs list, assess your current behaviors and process and then help you implement the new business habits you need.
For now, I wish you a great start to a fun and prosperous 2018!