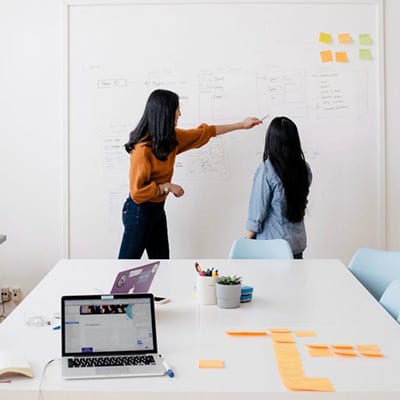 Are you working in your business or on your business?
You have to make dozens of business decisions each day: knowing what you are working towards makes the difference between good decisions and bad surprises. How do you manage it all and still keep business management simple?
Business Goals give your business consistency and growth. 
Together we will assess your current situation, diagnose areas for improvement, and ensure that you are making decisions for your business that lead to growth. The Progress program gives you an outsourced Chief Strategist Officer for professional advice and performance tracking.
Ready to get started.
$550 per meeting
Monthly or quarterly meetings to track your progress and plan ahead.
It's time to delegate work. Accept that not everything in your business can be run, managed, and executed by a single person. Whether you hire employees, outsource everything to agencies, or do a bit of both: delegation is a requirement. But wait: delegation is not about creating a list of tasks and handing that list…
Read More